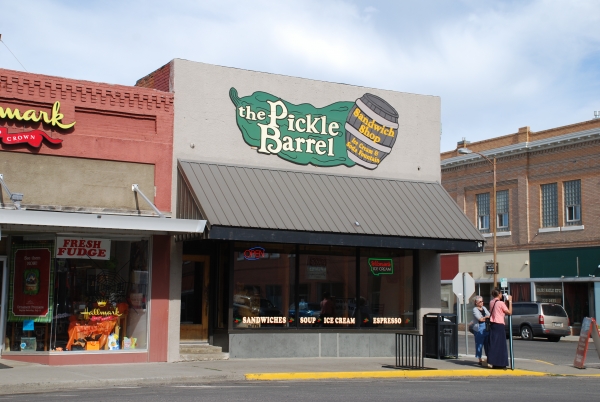 Livingston
Pickle Barrel Livingston was the first franchise store that opened in 1994. Now located on 131 South Main in Livingston and is owned and operated by Karla and David Pettit.
Karla worked for the Pickle Barrel in Bozeman while in college, then moved to Colorado. When the opportunity to open in Livingston came along, Ken called Karla to see if she was interested. She and then fiance David agreed and the rest is history. Karla and Dave are active in the community and the school system. After starting out on Park Street they moved to a prime location at 131 South Main Street. Our Main Street location allows more seating, expansion of menu and to bake our bread on site.
They always have several pots of soup going to compliment the sandwiches and are open early with a breakfast sandwich, coffee and sweet rolls.
Ask us about our gift cards.
All locations add a 15% gratuity over $75.
Due to COVID-19, call in orders are appreciated.
Order Online